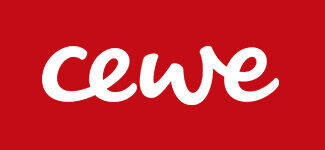 Kid's Jigsaw Puzzle (112 or 266 Pieces)
Create a personalised puzzle for kids to reminisce on cherished family memories whilst improving problem-solving skills and patience in a fun way!
Use photos of your children or their artwork to create a puzzle they'll love.
Precision punching technology
Durable material
Vibrant colours
Format & Sizes:
112 pieces (20 x 30 cm)
266 pieces (30 x 45 cm)
Material:
Cardboard with printed photo
Warning:
Danger of suffocation due to small parts that can be swallowed
Enjoy Family Fun with a Meaningful Puzzle
Your kids will love a jigsaw featuring their favourite photo or piece of artwork.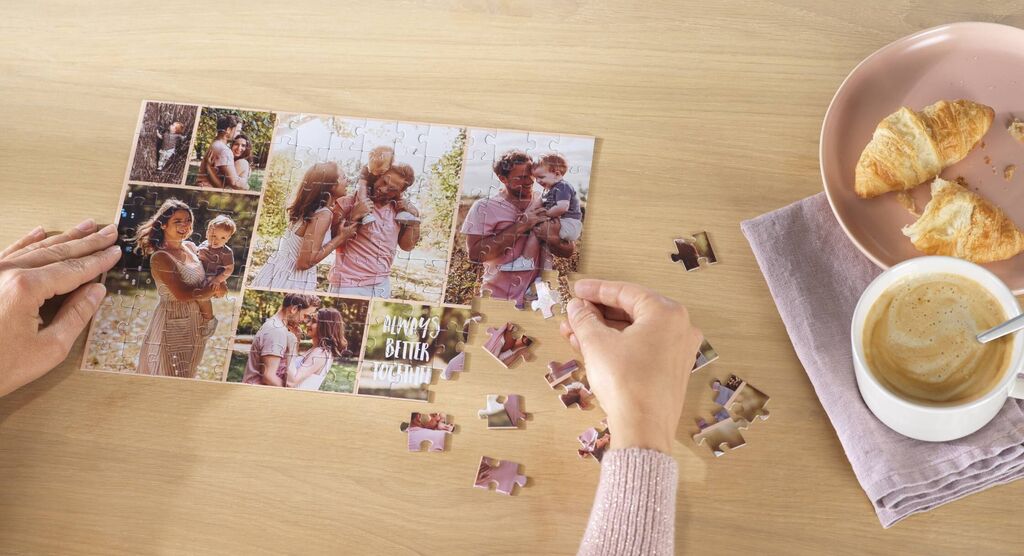 Personalise Your Puzzle in Any Way
Not only can you customise your children's jigsaw puzzle with their favourite photo, you can also transform your child's latest artwork into a puzzle that's sure to make them proud. Do more with your child's creations and let their masterpieces take centre stage as a photo jigsaw puzzle. Piece together a collage of moments, memories, and milestones in a small personalised puzzle by adding photos alongside their drawing. Perfect for a rainy afternoon with the kids.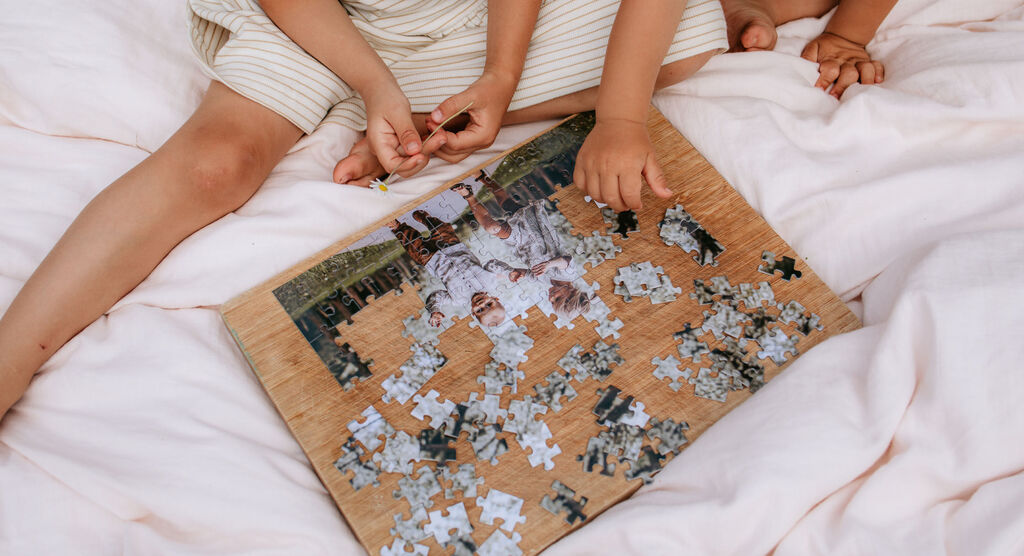 Not Just for Fun!
Bring back a quiet childhood pastime as a welcome break from the technology of today. A personalised jigsaw puzzle for kids is a great way to take a step back from electronics and to connect with the family, reminiscing on your favourite memories together. Jigsaw puzzles have also been known to improve children's hand-eye coordination, logical thinking, patience and teamworking skills!
Order Your High Quality Photo Jigsaw
With Boots Photo, it is quick and easy to design your own personalised jigsaw puzzle for kids. Available with 112or 266 pieces, you can select the option most suited to your child. Then choose your favourite photo or scan of their drawing to print on your personalised puzzle. Don't forget you can create a collage of drawings, clips art, text and photos for your puzzle design. Just use one of our design layouts available in our easy-to-use Creator Software.