XXL Landscape CEWE PHOTOBOOK
Present your most cherished memories in a beautiful landscape photo book
Our XXL Landscape photo book is our largest size, perfect for storytelling and showcasing the finest details in your cherished photographs. Choose from a wide range of cover and paper types and make the most of your memories.
Extra-large landscape format: 38 x 29 cm
Up to 202 pages
Professionally printed and bound
Faux Leather and Linen covers available
FSC®-certified and climate-neutral photo product
Available with a personalised slipcase (only in the Creator Software)
Format
Landscape format: Approx. 38 x 29 cm
Number of pages: 26 to 202
Cover Type:
Hardcover, Leather or Linen
Leather and Linen only available in the downloadable Creator Software
Add Highlights: gold, silver, rose gold or gloss
Paper Type:
FSC® certified paper from sustainable forestry
Choose from digital printing with traditional binding, or FUJIFILM photographic printing with layflat binding
A very special finishing touch for your CEWE PHOTOBOOK
Delight your loved ones, or treat yourself!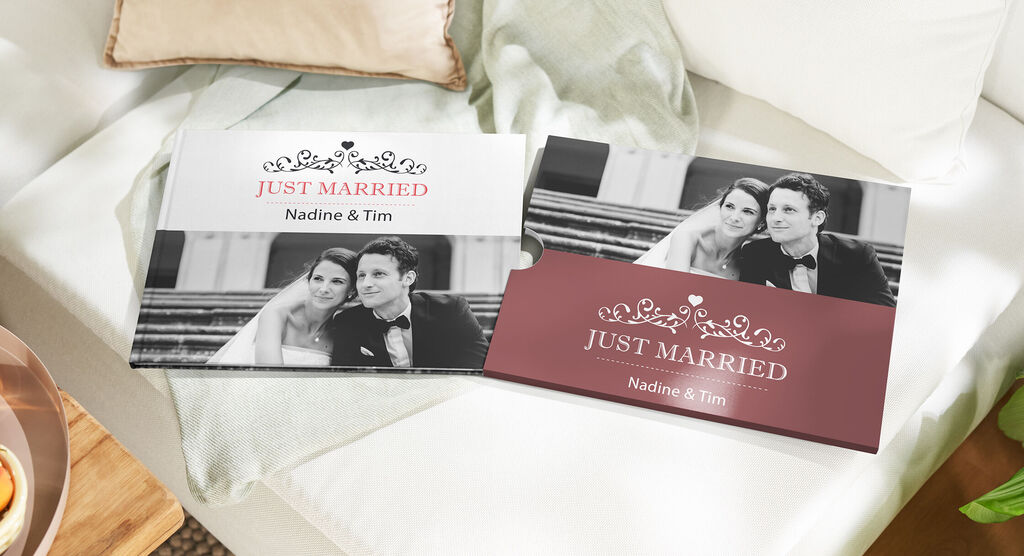 Even more space to tell your story
Pique their curiousity by wrapping up their photo book gift in a personalised slipcase. It will provide a special surprise for your loved ones. It's the ideal addition to your XXL Landscape CEWE PHOTOBOOK.
Exclusively available with the CEWE Creator Software, each slipcase is made using FSC®-certified cardboard with a matte finish. They are individually constructed to order, so you can rest assured your slipcase will fit your photo book like a glove, no matter how many pages you have.
The Creator Software will suggest a design for you, based on your book cover. You can customise this design suggestion as much or as little as you like. Alternatively, design the slipcase from scratch, with a wealth of design templates to choose from.
DOWNLOAD SOFTWARE
Our paper types at a glance
Learn more about our six paper types.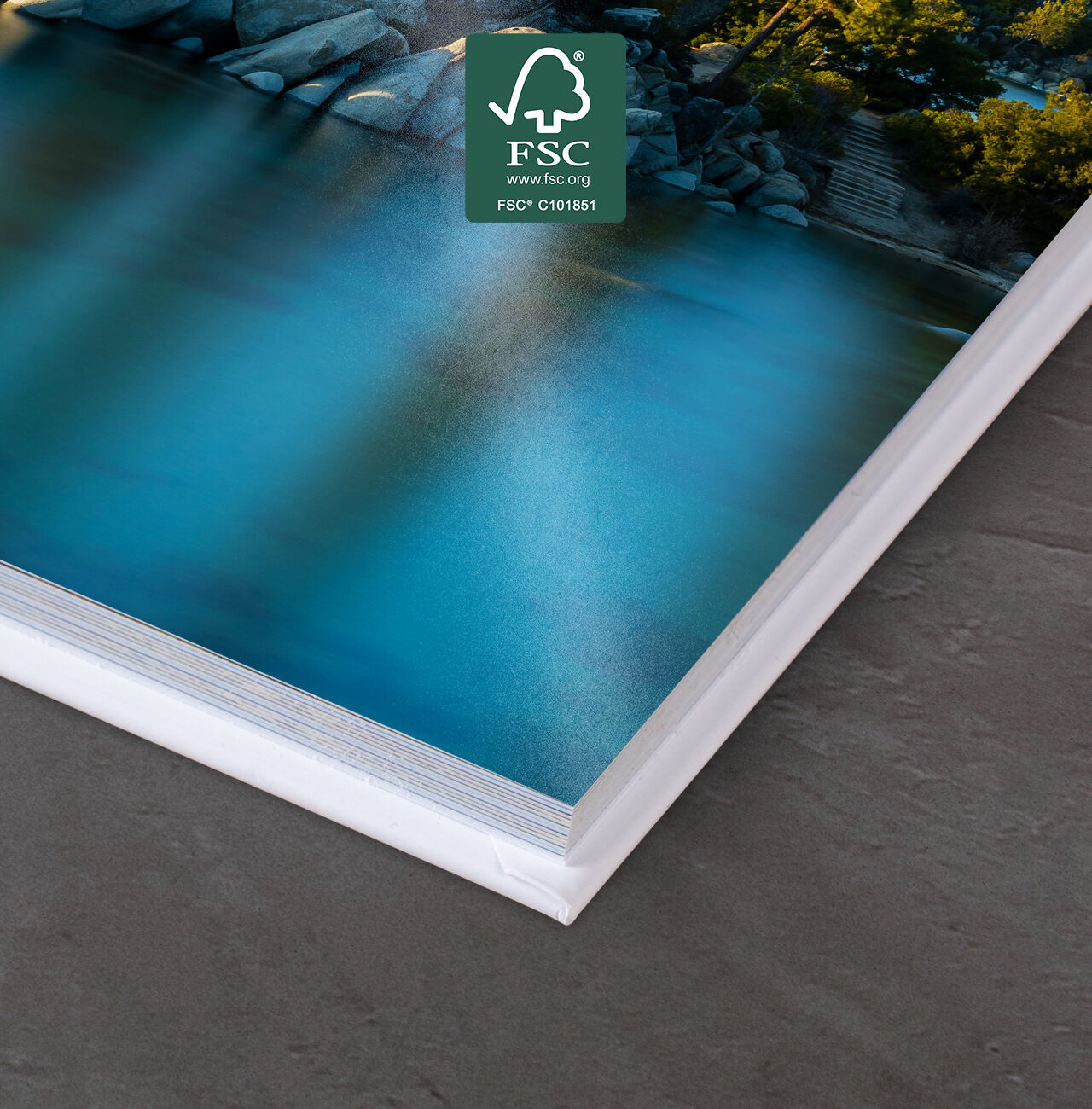 Classic Paper
Classic Paper is the versatile, yet effective choice to showcase your favourite photos.
A versatile choice perfect for all styles of photography
Available for all formats and covers

Recycled Paper
Our 100% Recycled Paper is kind to the environment without compromising on quality.
100% recycled, FSC® certified paper
Silky semi-matte finish
Brilliant white base
Natural colours and harmonious contrasts
Up to 202 pages
Note: some minor isolated speckling may occur from the recycling process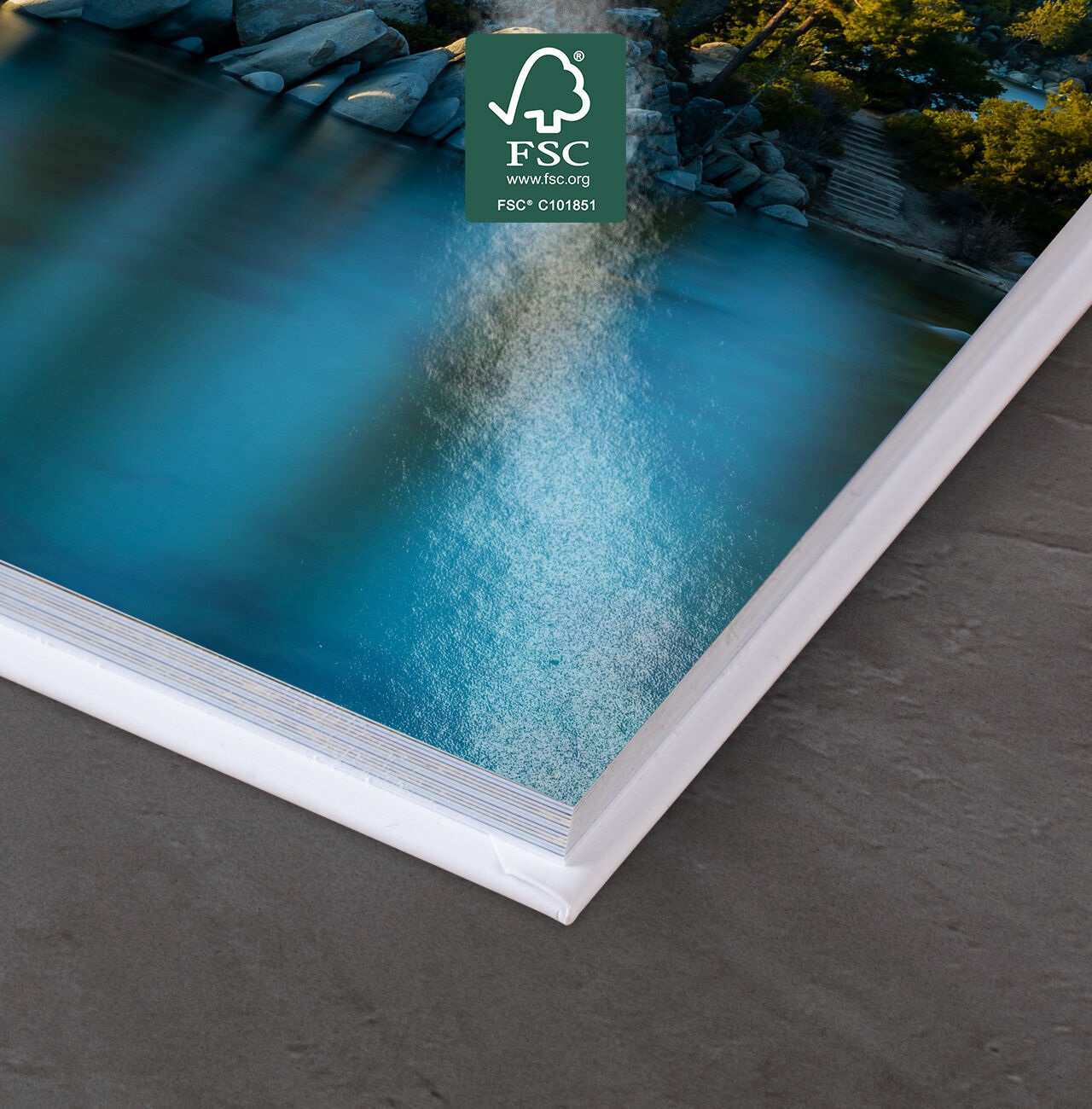 High Gloss Paper
Highlight your cherished photos with our High Gloss Paper type.
Classic Paper of the highest quality
Brilliant colours thanks to a high-quality UV coating
Smudge and moisture-resistant

True Matte Paper
Soft contrasts, mild colours, deep-matte visuals. True Matte Paper is a favourite among professional and amateur photographers alike!
Elegant True Matte Paper (160gsm) with a unique roughened texture
Velvety-matte look on the inside pages and cover
Soft contrasts and mild colours
Perfect for adding text to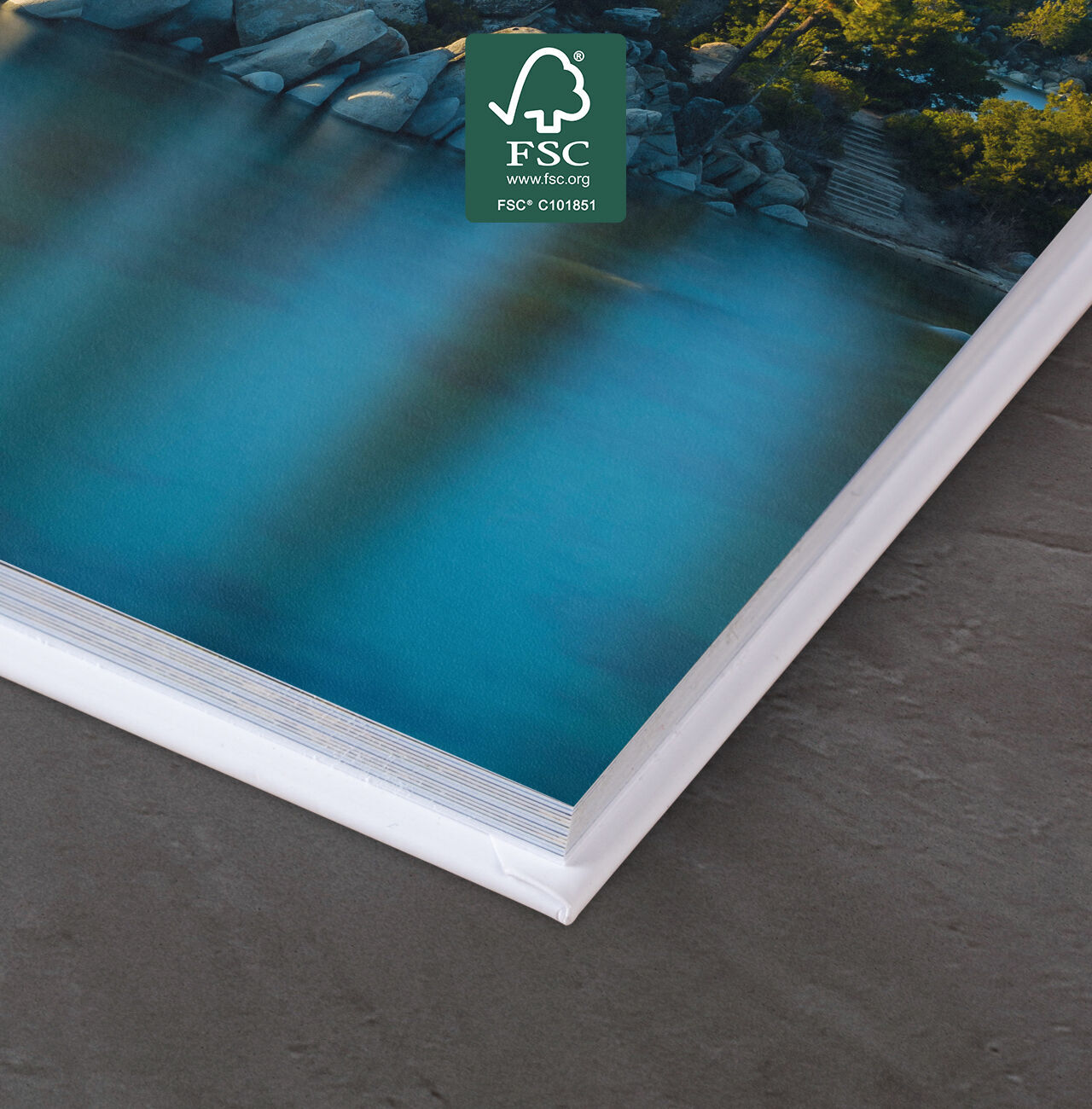 Classic Photographic Paper
Photos printed on Classic Photographic Paper are produced with a stunning level of detail and outstanding colour intensity.
Traditional wet print process
Layflat Binding: perfect for panoramic photos over two-page spreads
Extremely high level of detail and large colour range

Gloss Photographic Paper
The Gloss Photographic Paper guarantees your photos will have a brilliant high-quality look and feel.
Traditional wet print process
Layflat Binding: perfect for panoramic photos over two-page spreads
Incredible colour intensity with UV Gloss Coating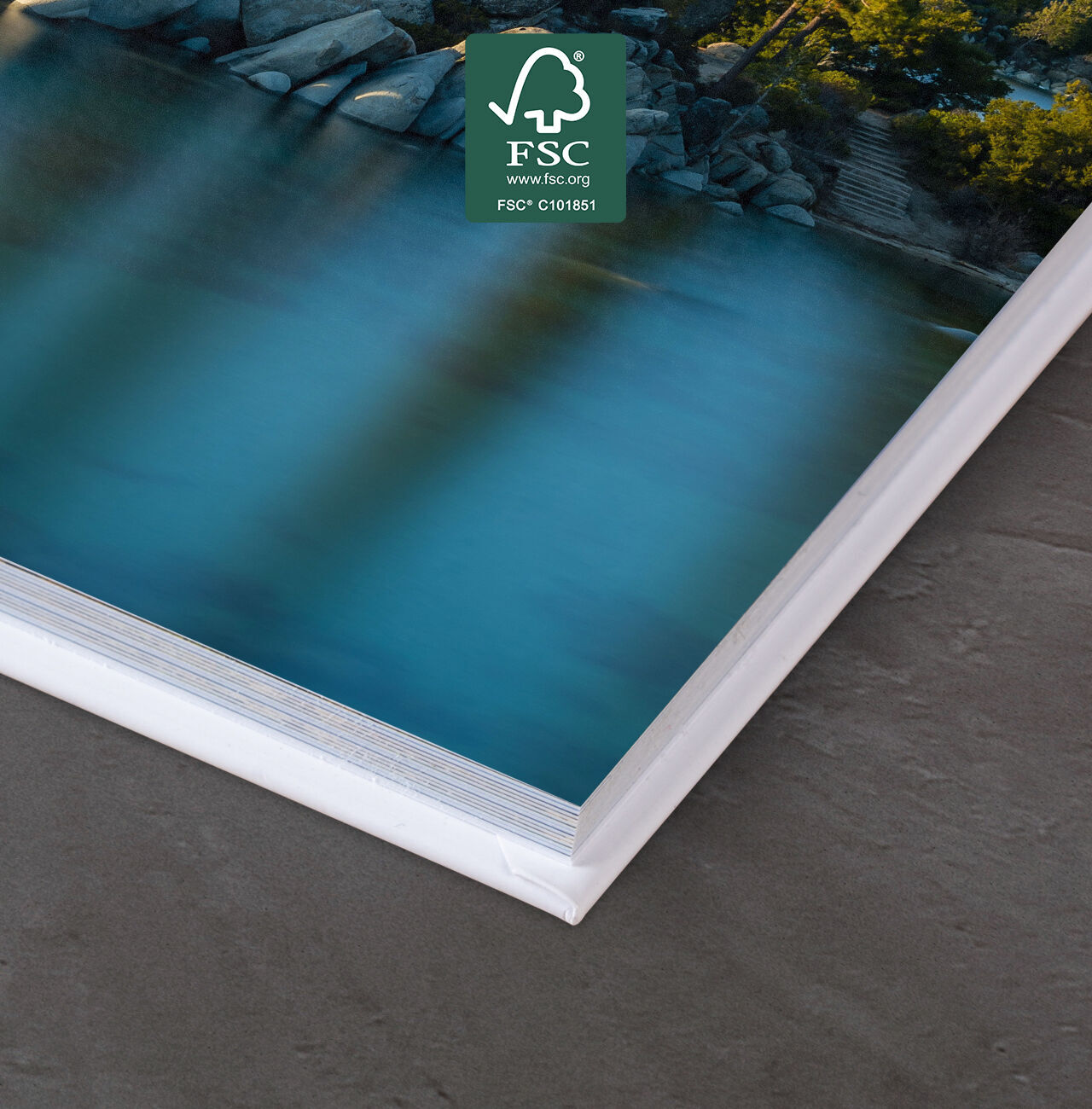 Matte Photographic Paper
Our Matte Photographic Paper features outstanding depth along with a one-of-a-kind deep-matte finish and non-reflective surface.
Traditional wet print process
Layflat Binding
Non-reflective, deep-matte surface
Very fine detail rendering and a lifelike visual appearance
Our cover types at a glance
Learn more about our cover types.