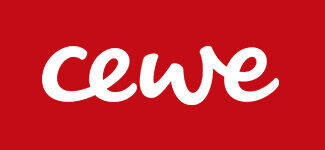 hexxas - Hexagonal Photo Tiles
Customisable, flexible and modern. Design your very own hexxas and show off your creativity using your favourite photos!
A work of art with six sides
A collage of your favourite moments on high-quality photo tiles
Can be combined and expanded as you see fit
Sizes:
18 x 15.6 cm
27 x 23.4 cm
Material:
Printed directly on 5mm thick rigid foam board
Seven colour printing process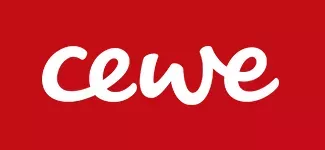 Your favourite photos as hexagonal wall art
Individual and flexible: design your hexxas, your way.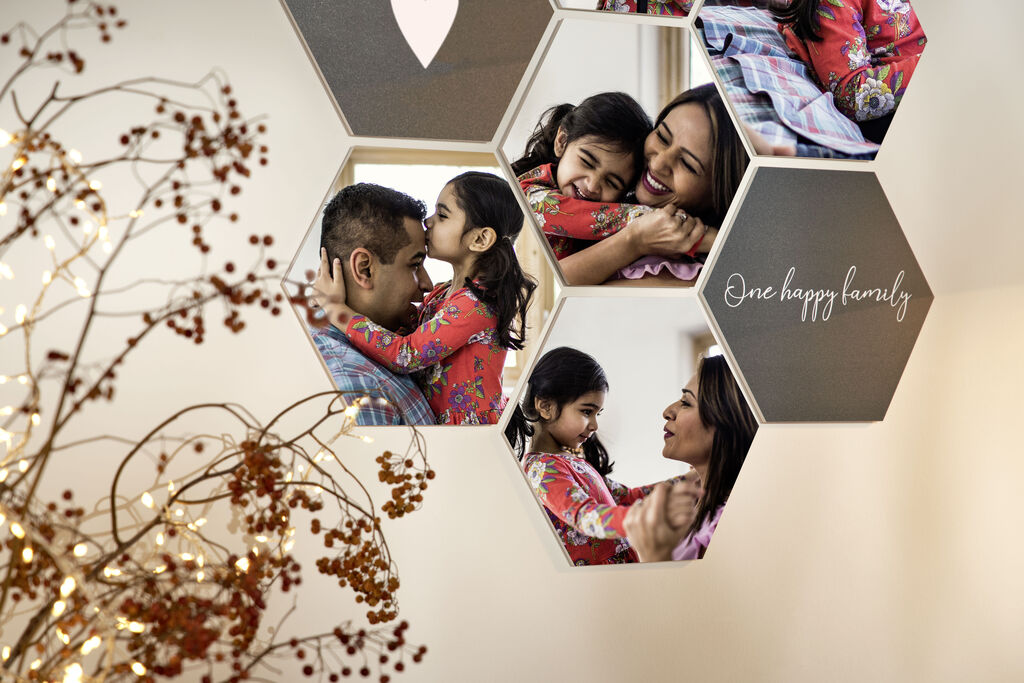 Create a Collage with Hexagonal Tiles
Whether you want to showcase family photos or your travel memories, our hexxas tiles are a chic, trend inspired way to display your favourite photos. You can choose to distribute one photo over several tiles or put together a collage of separate images on individual tiles. When designing, simply choose the number and size of tiles based on the space you wish to fill. You can even use Clipart and text to further personalise your hexxas wall art.
Get creative with hexxas
Create your own personal hexxas, which can be easily combined and moved to suit your design.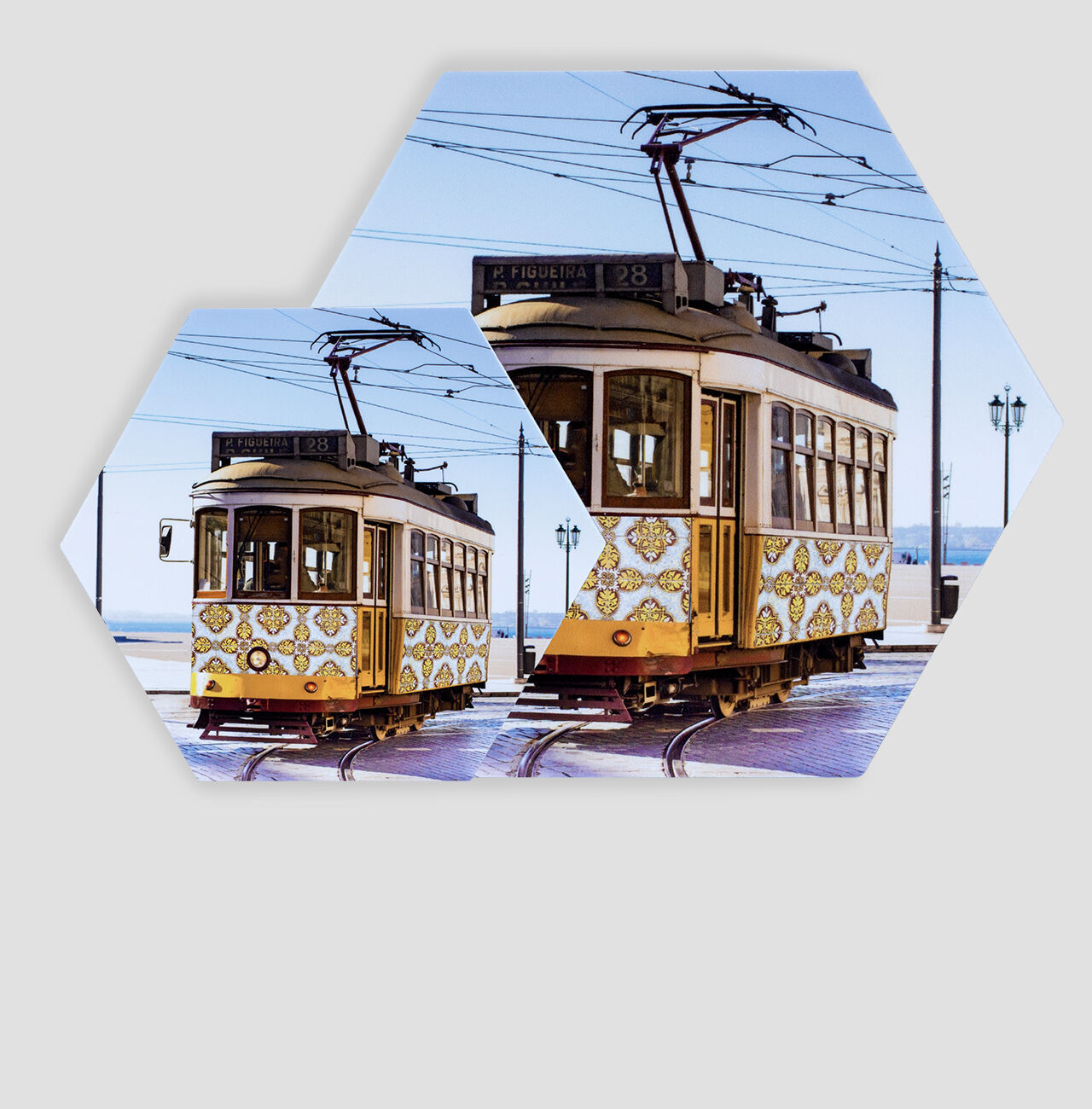 All formats at a glance!
Arrange a picture on several elements or combine different hexxas from the two size options - 18 x 15.6 or 27 x 23.4cm.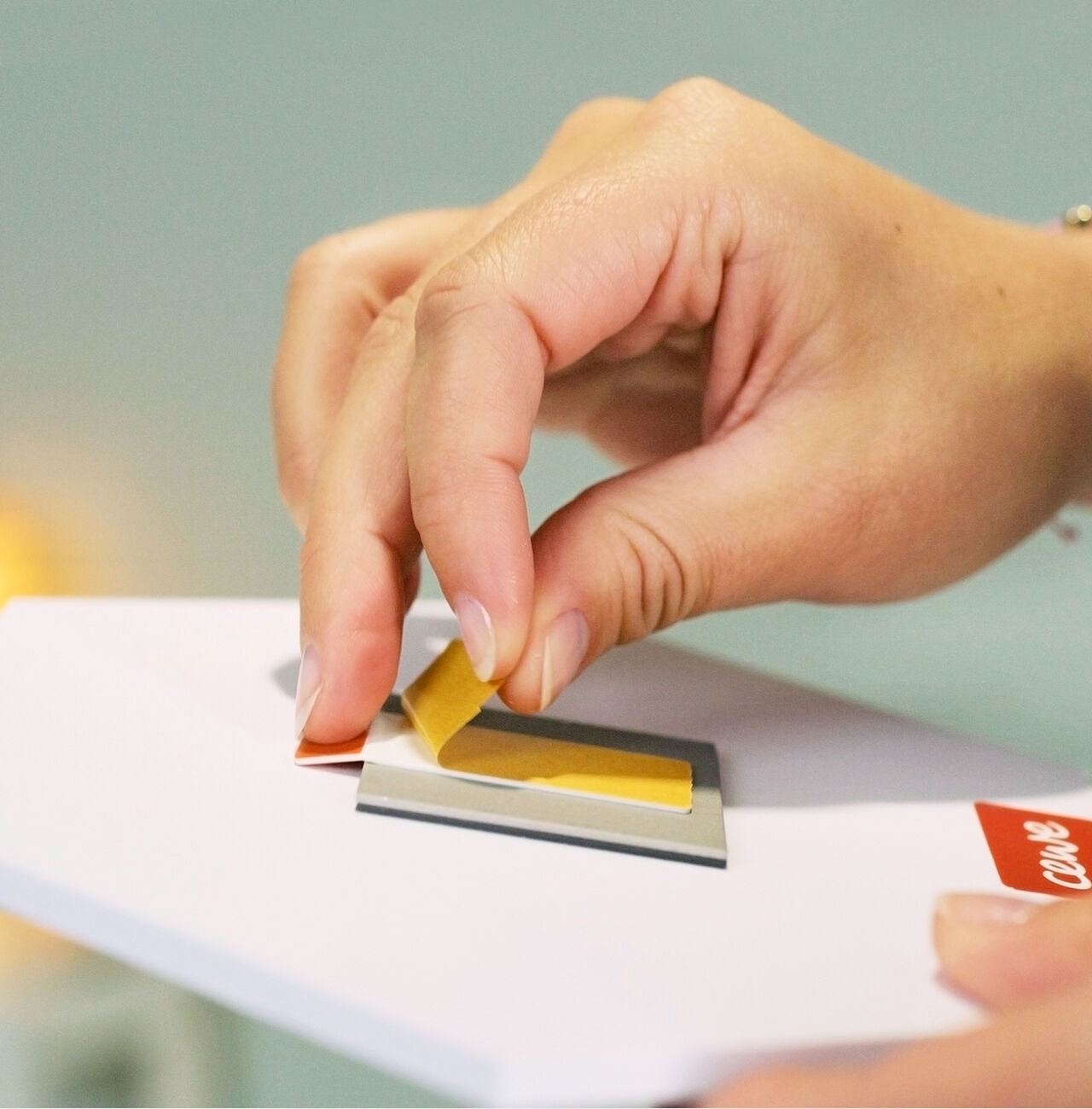 Wall Hanger and Mount
With the Y-piece and the magnetic hanging element, you can add and change your photo tiles quickly and easily. This flexibility forms a work of art that you can add more to at any time.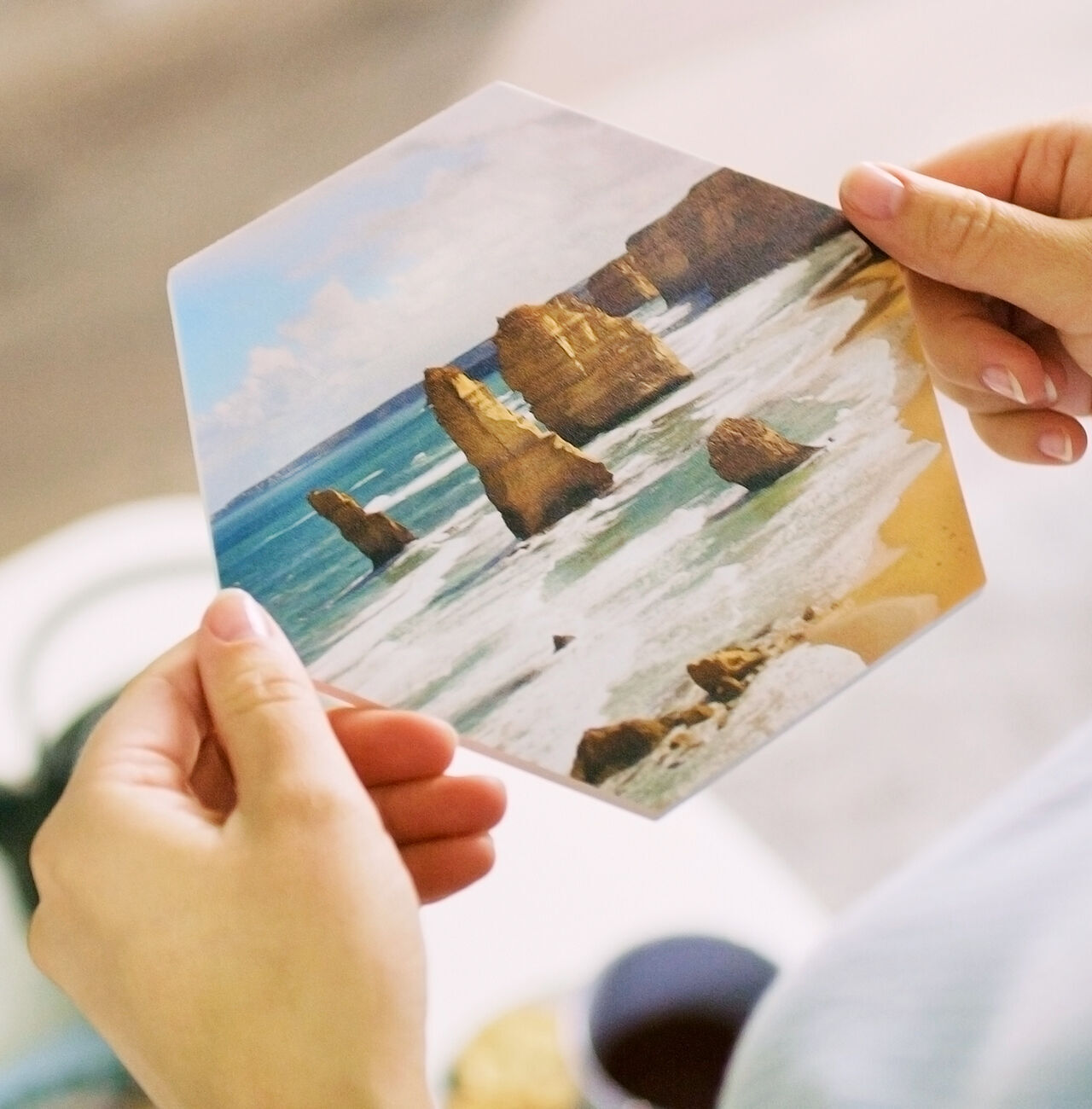 hexxas on foam board
Give your photos an extraordinary look with professionally printed hexagonal tiles made from high quality hard foam!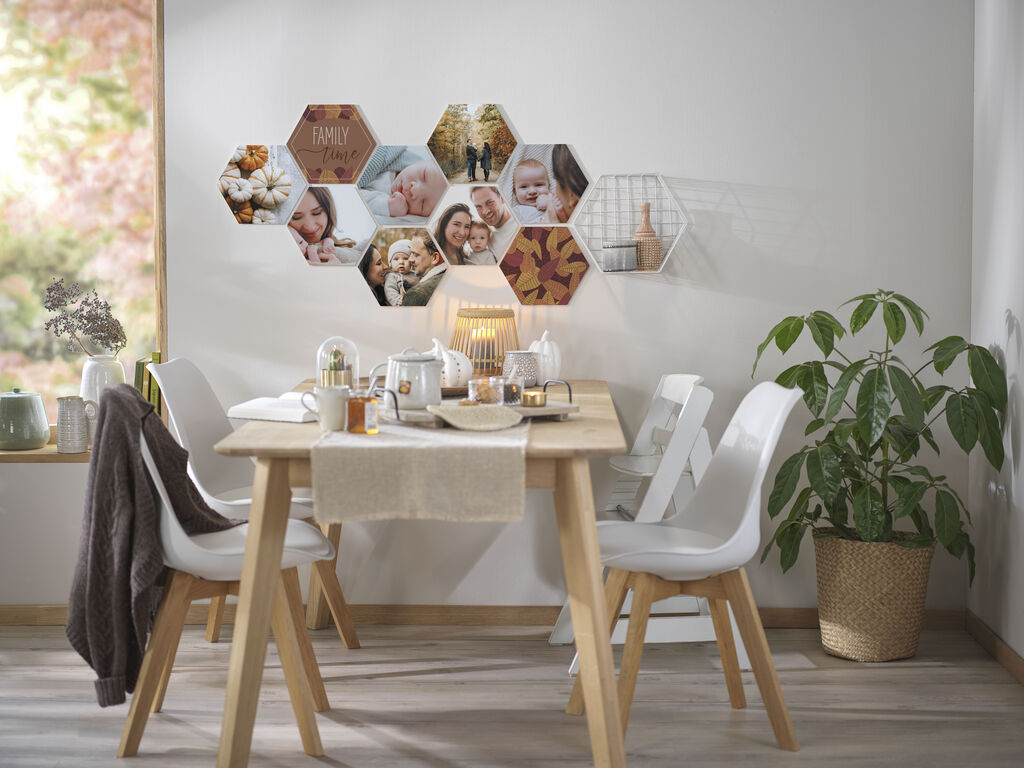 What are the benefits of hexagonal photo tiles?
There are many benefits to using hexxas in creating a photo wall display. Whether it be to display many photos in a collage or create a large display of one single photo over many tiles. Due to the simplistic magnetic mounting system tiles are not permanently fixed to the wall, but there for as long as you want to display photos in an arrangement of your choosing. Each photo tile is UV resistant due to the 7 colour printing process, meaning vibrancy of the prints won't fade over time even in bright sunlight.
Choose a layout to suit your style
My hexxas - my style!