Large Landscape Photo Book
Showcase your memories in a beautiful landscape photo book
Relive your memories and experiences in stunning quality. The Large Landscape CEWE PHOTOBOOK offers plenty of space for your favourite moments.
Perfect for landscape or panoramic images
Excellent for travel shots or wedding photos
Plenty of room to get creative
Format
Landscape format: Approx. A4 in size (approx. 28 x 21 cm)
Number of pages: 26 to 202
Cover Type:
Hardcover or softcover
Add Highlights: gold, silver, rose gold or gloss
Paper Type:
FSC® certified paper from sustainable forestry
Choose from digital printing with traditional binding, or FUJIFILM photographic printing with layflat binding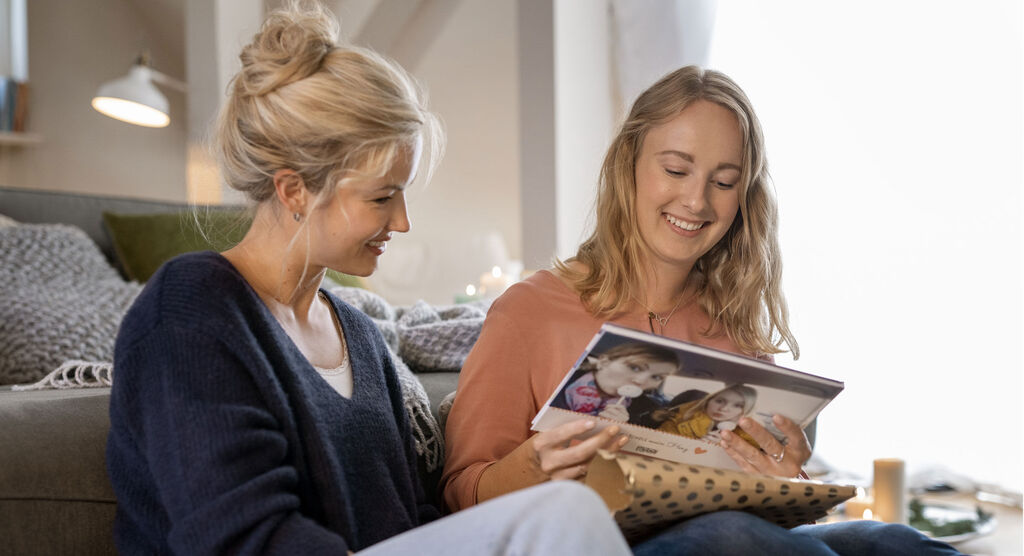 Large Landscape photo book
We love sharing photos, don't you? We know it makes you happy to look back on and share a beautifully designed photo book full of memories from your holidays, special occasions and favourite times. Our large landscape photo book is our best selling CEWE PHOTOBOOK and is designed especially for that – revisiting memories.
Our easy-to-use creator software gives you full control over the design process of your unique photo book. Explore our range of paper, cover and binding options and discover the perfect size photo book for you. The only thing you have to worry about is making and capturing those treasured memories, leave the rest to us.

Paper types
Learn more about our paper types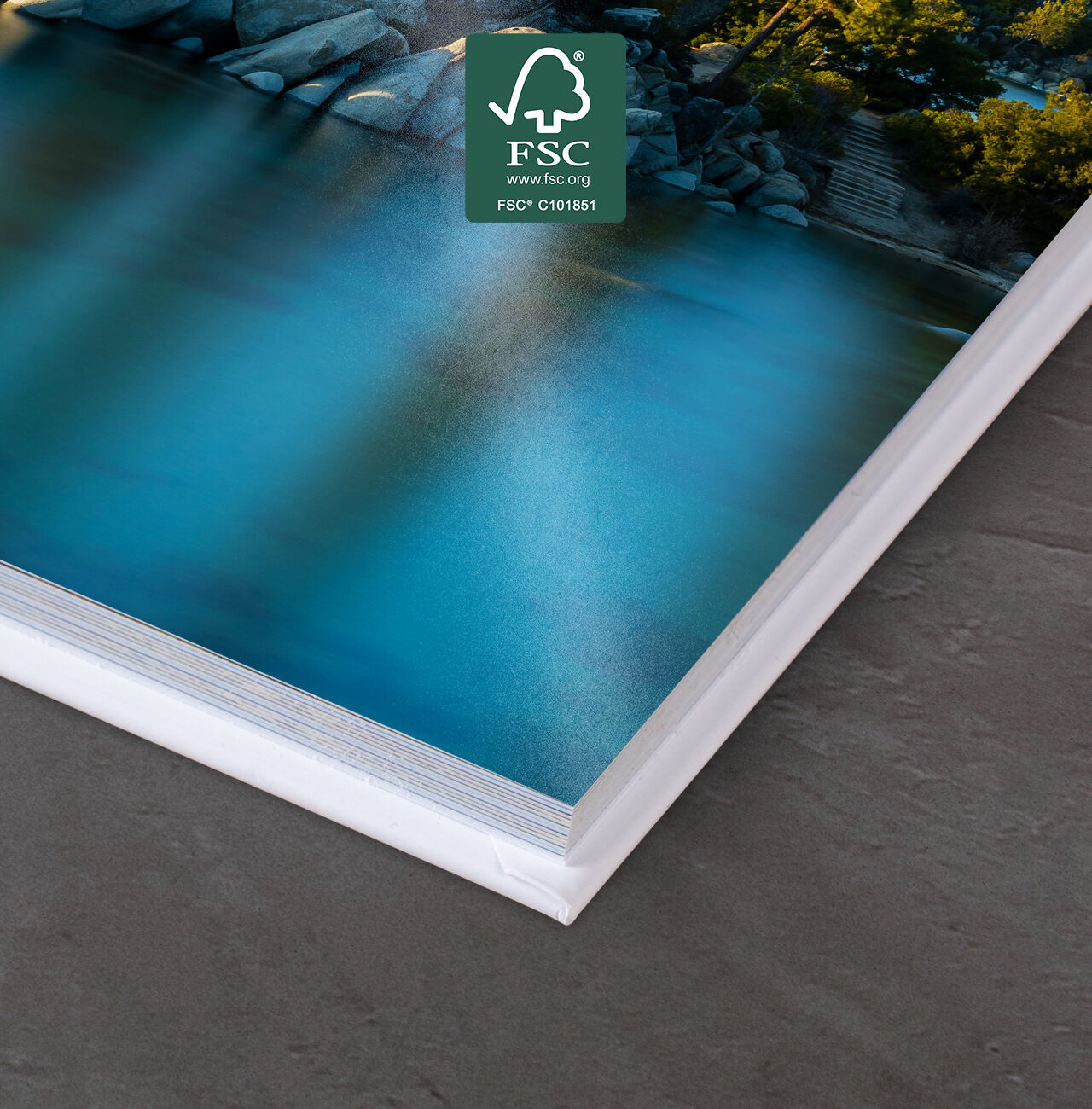 Classic Paper
Classic Paper is the versatile, yet effective choice to showcase your favourite photos.
A versatile choice perfect for all styles of photography
Available for all formats and covers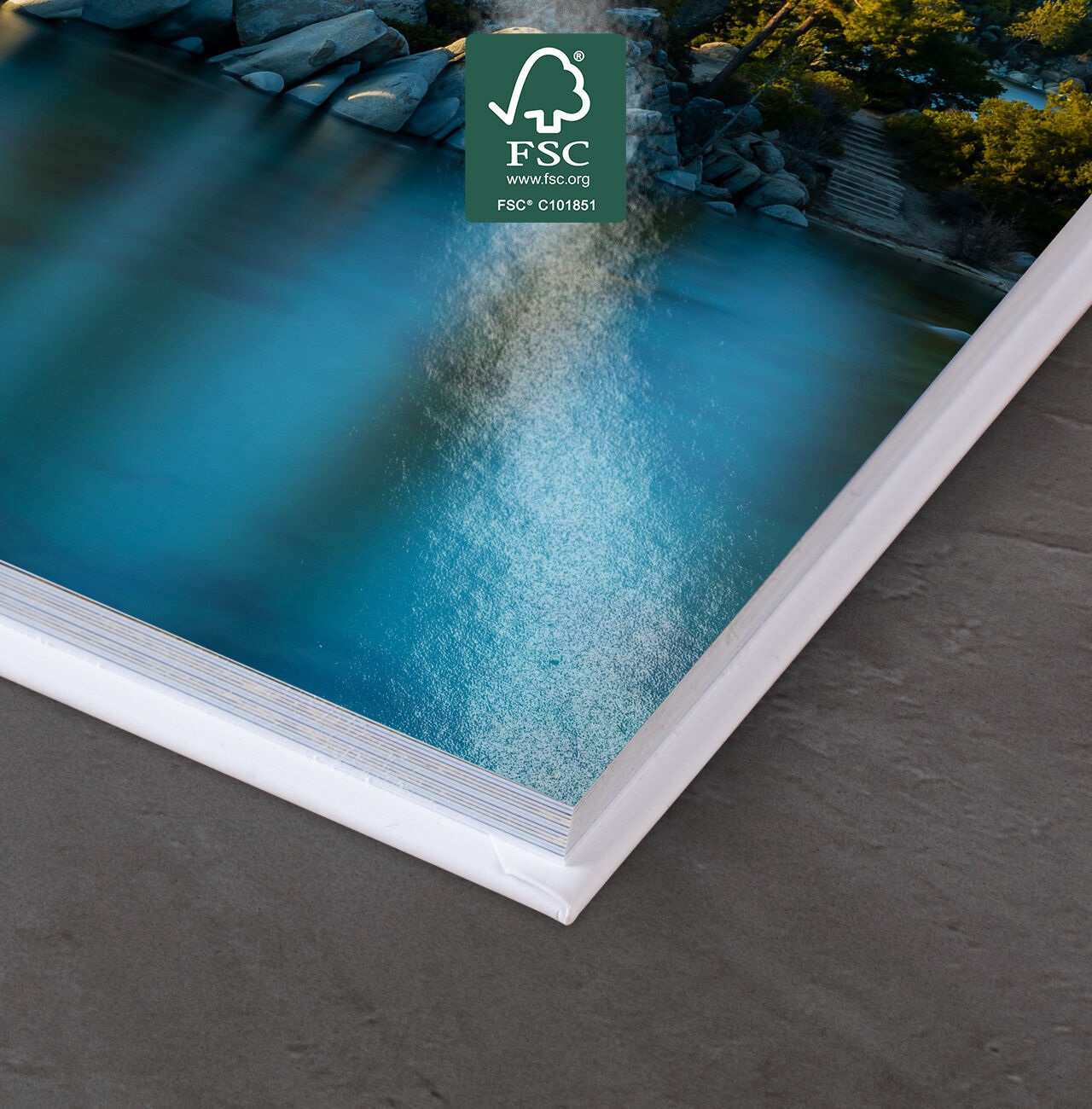 High Gloss Paper
High Gloss Paper adds a unique sumptuous depth to the colours in your photos.
Classic Paper of the highest quality
Brilliant colours thanks to a high-quality UV coating
Smudge and moisture-resistant

True Matte Paper
For amateur photographers, professionals and photography enthusiasts. Our True Matte Paper Type stands out due to its elegance and sophistication.
Elegant True Matte Paper (160gsm) with a unique roughened texture
Velvety-matte look on the inside pages and cover
Soft contrasts and mild colours
Perfect for adding text to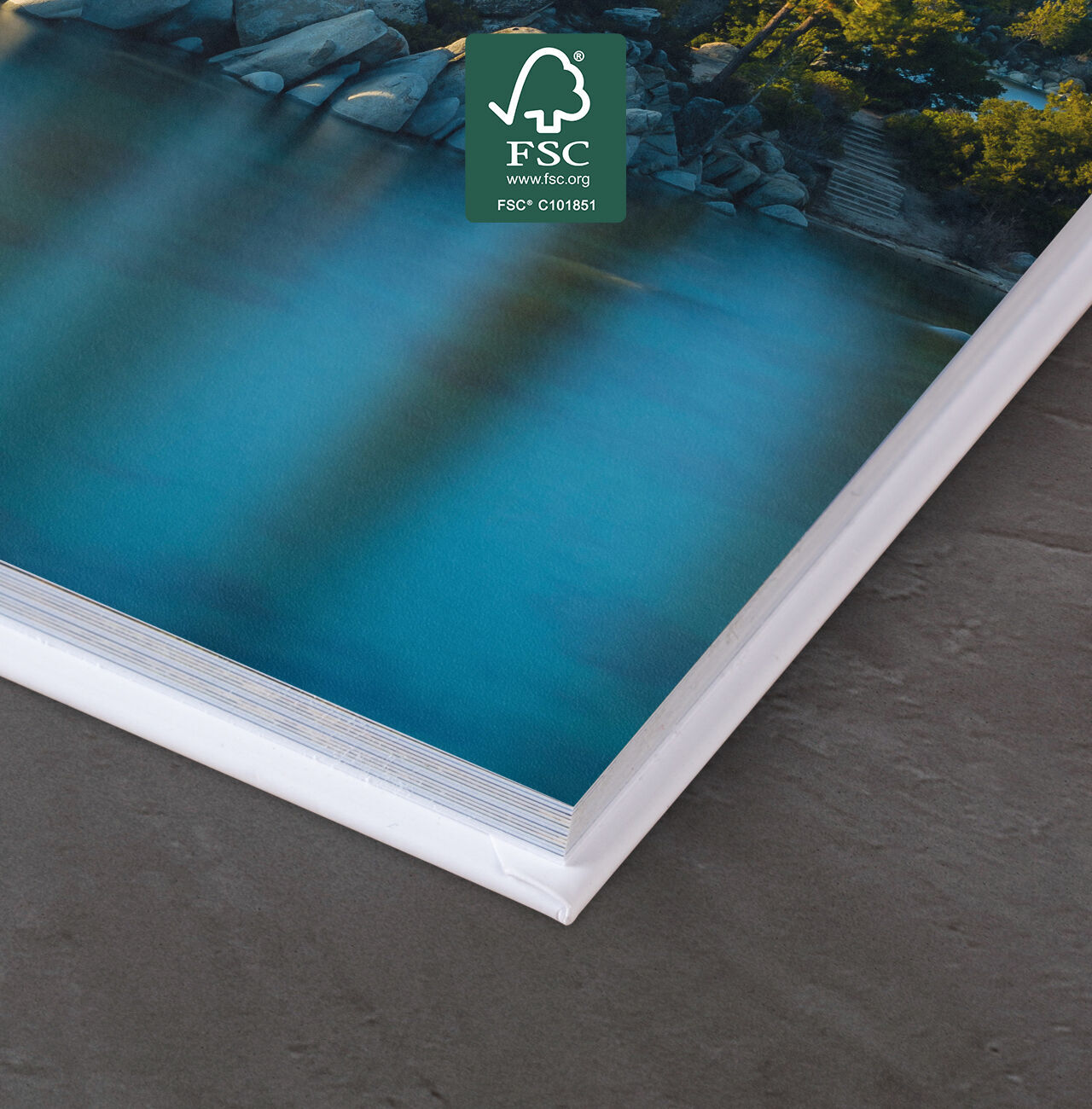 Classic Photographic Paper
Photos printed on Classic Photographic Paper are produced with a stunning level of detail and outstanding colour intensity.
Traditional wet print process
Layflat Binding: perfect for panoramic photos over two-page spreads
Extremely high level of detail and large colour range

Gloss Photographic Paper
Gloss Photographic Paper brings out the brilliant colour vibrance in your photos.
Traditional wet print process
Layflat Binding: perfect for panoramic photos over two-page spreads
Incredible colour intensity with UV Gloss Coating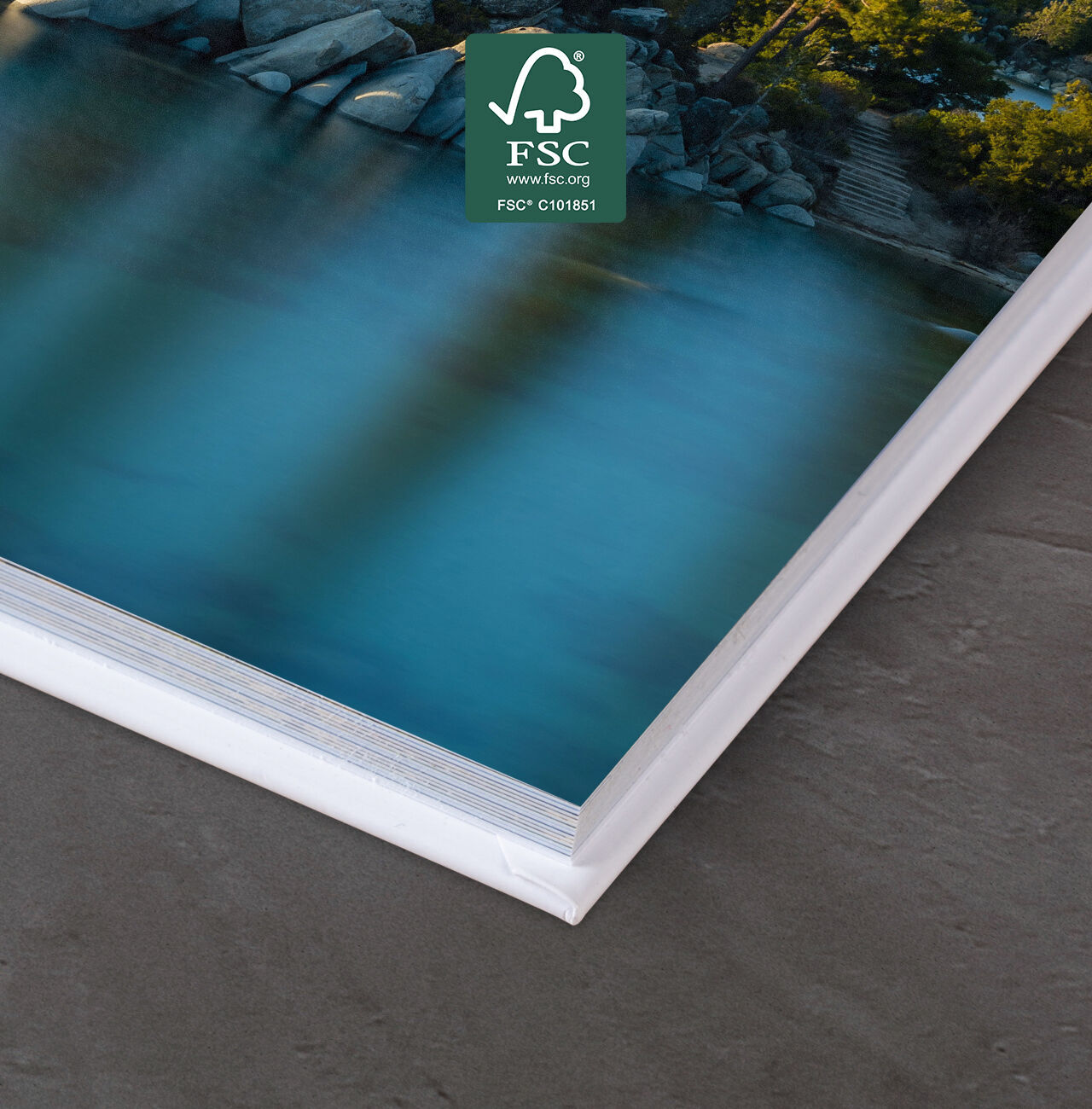 Matte Photographic Paper
Our Matte Photographic Paper features outstanding depth along with a one-of-a-kind deep-matte finish and non-reflective surface.
Traditional wet print process
Layflat Binding
Non-reflective, deep-matte surface
Very fine detail rendering and a lifelike visual appearance
Range of photo book covers
Add the perfect cover to your book with our selection of photo book covers. Learn more about the different cover types for your large landscape photo book below.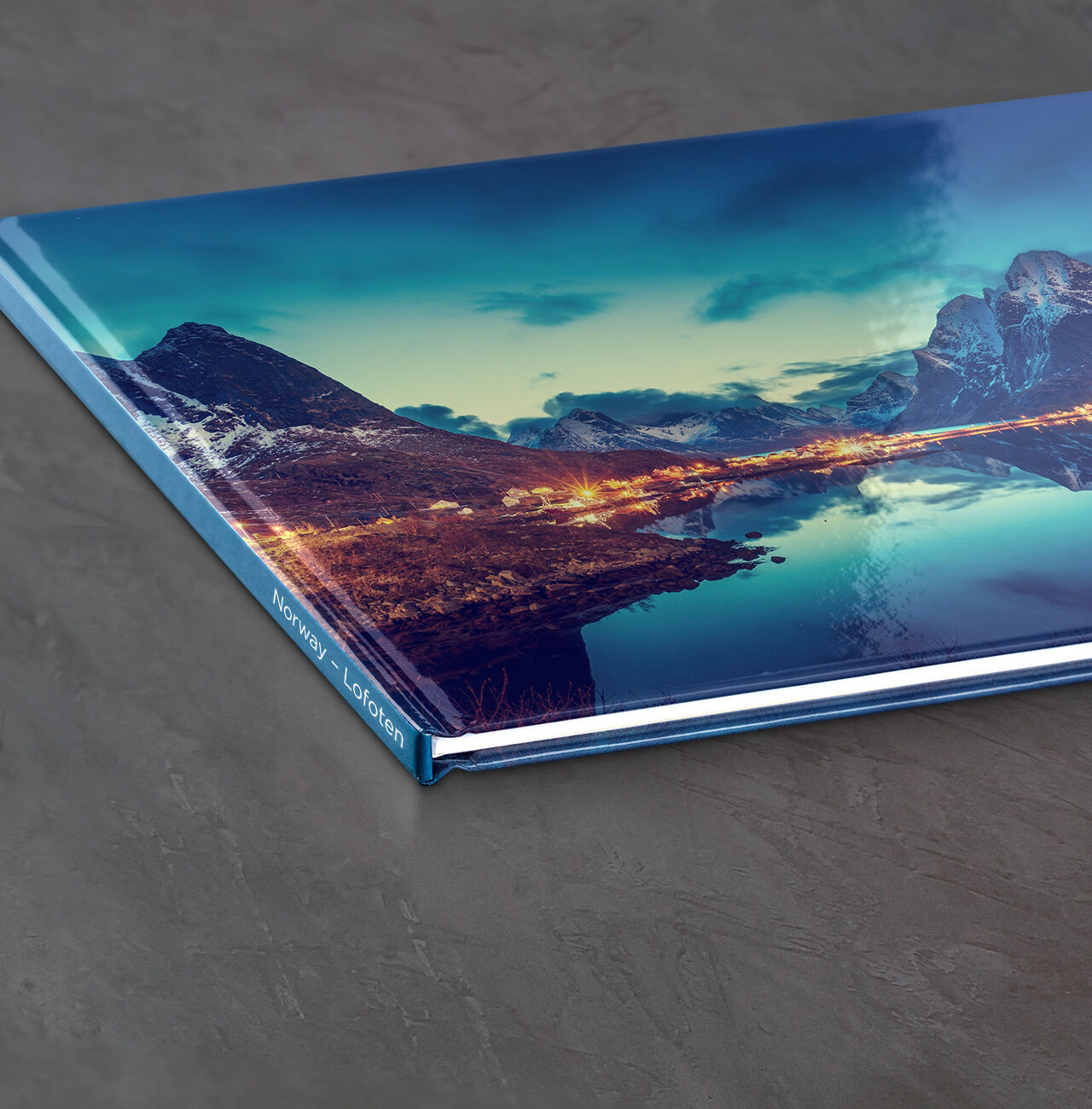 Hardcover
Enjoy a sturdy, hard-backed cover to protect your precious photos.
High quality
Customisable spine
Gold, Silver or Gloss Highlights available
Available with up to 178 pages