Inspiration
Brighten up her home this Mother's Day
Wall Art that's Lovingly Designed by You for Your Mum
Wall Art is a great way to introduce some personality and character into the home. Whether you are buying for your Mum, Step-mum, Aunt, Sister, Grandmother, or whoever is like a Mum to you, treat her to a stunning piece of Wall Art this Mother's Day that she will want to display in her home as soon as she unveils it.
Brighten up any space, from the lounge to the kitchen, hallway to the bedroom – there's a Wall Art option to suit any room and anyone! Simply choose a photo, quote or message you know she'll love and will be proud to hang on the wall. Bring a smile to her face this Mother's Day and beyond with our Wall Art ideas below – read on for more inspiration and make this Mother's Day gift the best one yet.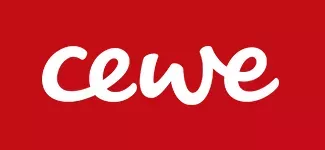 Bring Memories to Life on Canvas
Create a beautiful Canvas that represents your unbreakable bond for a personal and sentimental gift. Choose a favourite snap of the two of you, a place that means a lot to her or another photograph that will bring back her most treasured memories. It's a wonderful way to show your appreciation for her this Mother's Day, bringing her most cherished photos to life and into the home. Not only will she love it the moment she receives it, she will get to enjoy her happiest memories all year round.
Top tip: When it comes to deciding what image to display on your Canvas Print, the possibilities are truly endless! To make sure your gift is picture perfect, read our blog for more inspiration of what to print onto Canvas this Mother's Day.
A Touch of Style With hexxas
For a truly unique, yet stylish, Mother's Day gift, design your own hexxas Wall Art. Showcase a selection of her favourite photos across several hexagonal-shaped tiles for a beautiful gift idea. These on-trend geometric shapes are perfect for creating her own masterpiece, which can be alternated, swapped and updated depending on whenever she wants a change. Plus, you can add to her collection for next Mother's Day, birthdays and Christmas too!
Top tip: You can choose to display one special photo across all hexxas tiles instead for a stunning wall arrangement like no other.
Frame the Love
Whether you're gifting a first-time Mum, Mum-to-be, or a seasoned pro, we are sure that you've captured the many milestones between mother and baby on camera. Showcase that special maternal bond in her very own Framed Photo Print this Mother's Day. Available in a wide range of finishes, including high-quality wood, metal and plastic frames, in addition to a variety of frame colour options, turn her precious photographs into a work of art (and frame it!).
Top tip: Express your appreciation for all she does for you using text and Clipart. Simply add motivational quotes, her favourite lyrics, or meaningful messages to her framed print for a Mother's Day gift she'll love.
A Character Piece for Her Wall
Bring a touch of nature to your photos with a beautiful Wood Print. Turn her favourite photo into a feature piece that delivers plenty of character in a unique, yet natural way. This stunning wooden wall art will feel right at home in any rustic or country-style décor. Perfect for black and white photos, or images with high contrast, bring the outdoors inside for her Mother's Day gift this year.
Add Personality to The Kitchen
The kitchen is known as the heart of the home and we certainly spend a lot of time in there, from preparing family meals to catching up with friends over a cup of tea. However, it's often overlooked as a place to introduce personalised wall art - so we have a solution for you!
Brighten up any kitchen wall with an Acrylic Photo Print, perfectly protecting your treasured memories behind acrylic glass. Ideal for photos with vibrant colours, the acrylic block adds a stunning 3D depth effect as it allows light to pass through from all angles – refreshing your space and making it appear larger, rather than smaller.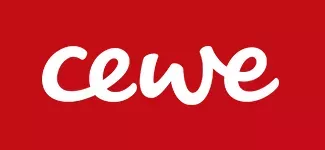 As Pretty as A Poster
Help bring her favourite memories to life with a collection of quality Photo Posters this Mother's Day. Whether it's a photo of her family and friends, a beloved pet or a meaningful place that she holds close to her heart, preserve those special moments in poster format that she can proudly display in her home. You'll be spoilt for choice with our range of Classic Poster Prints, available in over 40 sizes and finished with a semi-gloss lustre that is perfect for showcasing any photo. If you're looking to go the extra mile this Mother's Day, treat her to a professional photographic Premium Print for a beautiful, high-quality gift.
Top tip: Complete your Wall Art creation with a neat Frame. Ideal as the premium finishing touch to your gift – after all, she deserves the best!
Make Their Mother's Day the Best One Yet
We all know the famous phrase, "a picture speaks a thousand words," so why not express your love and appreciation this Mother's Day through Wall Art? There are plenty of wall art styles, formats and sizes for you to personalise with her cherished photos – it's the perfect way to say thank you for all she's done for you this Mother's Day.
For more Mother's Day gift inspiration, check out our page to discover more ways to make this Mother's Day the best one yet.